New Patients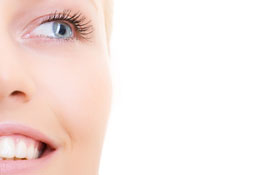 We're looking forward to seeing you! If you're visiting us for the first time, here's a little information to get you started.
First Appointment
We think it's important to build a personal relationship with you and for you to know who is taking care of your teeth, so you'll have the opportunity to meet the team. Then, once you're comfortable, we'll take digital X-rays and discuss your health history and dental history. Our dentist will provide an oral cancer screening, examine your teeth for signs of decay, check your gums for recession or signs of disease, and go over any concerns you have.
Should we spot any problems, we'll do our best to address them that day, though we may need to schedule a separate appointment to provide you with the necessary treatment. If everything looks good, one of our hygienists will give your teeth a gentle, thorough cleaning. You can also expect that we'll answer all your questions and make sure you understand every aspect of your treatment.
Financial Agreement
We've provided our financial agreeement right here on the website. You can download, print, and fill out your forms prior to your appoint by clicking the links below:
Of course, you're welcome to fill out your registration forms in our office. Just be sure to arrive about 15 minutes early.
Insurance and Forms of Payment
Arbuckle Dental is a Delta Dental Premier Provider, HealthChoice Network Provider, BCBS Participating Provider, and DHS Provider.
As a courtesy to all of our patients, we will file with your insurance to help maximize your benefits. Full payment is due at the time of service and we provide discounts for cash and credit card payments. Please call our office or ask about these discounts when you check in for your appointment.
We accept cash, check, and all major credit cards including American Express, Discover, Visa and MasterCard.
Our office offers several payment options, as well as customized payment plans specifically designed to fit your budget.